Benaki Phytopathological Institute (coordinating beneficiary)
 Athens, Greece

Benaki Phytopathological Institute is supervised by the Ministry of Rural Development and Food (MINAGRIC). In BPI, operate four Research Departments and twenty (20) Laboratories with 45 full-time qualified experts which cover all aspects of crop protection on plant pathology, soil science, entomology, weed science, toxicology and pesticides control; it is this extended variety in knowledge and specialisation that makes the Institute unique by European standards. A € 4M investment in mainly analytical equipment is completed from capital funds, which will enable the Institute to take its place among the leading National Research Organizations in Europe. BPI carries out research on plant protection (control of disease pathogens, pests and other animal or plant parasites) both for conventional and biological agriculture and phytosanitary control for quarantine pest and diseases. Two BPI laboratories are involved in ClimaMED, i.e. the laboratory of Non Parasitic Diseases and the Laboratory of Chemical Control of Pesticides. The involved researchers and scientific staff have substantial experience in sustainable agricultural practices and practices that ensure soil and water protection, abiotic plant stress, development of sustainable strategies to protect Mediterranean agricultural environment under the pressure of desertification and climb change. Moreover, the research teams have substantial experience in recycling of wastes in agricultural sector, impacts of wastes disposal on soil, exploitation of wastes in agriculture, soil analysis, fertilizing recommendations and also in quality control and development of measurement protocols. The activities of BPI cover also several areas of studying and managing natural resources such as: conservation and protection, soil pollution and remediation, nitrate pollution, use of sewage sludge and agricultural wastes in agriculture, climate change, sustainable agriculture.
---
Foundation for Research and Technology
 Heraklion, Greece

Foundation for Research and Technology (FORTH), one of the leading research centers in Greece specializes in cutting-edge sectors. The central administration and its 6 institutes have extensive experience in managing and implementing research cooperation programs (EU FP6, FP7, Horizon2020, NSRF2007-13, etc.) as coordinators or as partners. Two research teams belonging to the (1) Institute of Electronic Structure & Laser (IESL) and (2) Institute of Mediterranean Studies-Lab of Geophysical-Satellite Remote Sensing and Archaeo-environment (IMS- GeoSat ReSeArch) participate in the project. IESL is a center of excellence in spectroscopy and laser (1st in relative assessment). It has excellent staff (42 researchers faculty members,150 skilled technicians and students) and infrastructures (various types laser, spectroscopy laboratory, machine shop) that guarantee the correct and timely execution of the program. In IESL operates the Ultraviolet Laser Facility supported in part by the European Union's Horizon 2020 research and innovation programme LASERLAB-EUROPE. Similarly, IMS supports and invigorates research in the field of the human and social sciences. The GeoSat ReSeArch Lab of IMS promotes the application of advanced geoinformatics technologies (Geophysical, Satellite Remote Sensing, GIS). The GeoSat ReSeArch Lab of IMS has a suite of geophysical equipment and software for carrying out signal and image analysis of geophysical data and satellite images.
---
Technical University of Crete
 Chania, Greece

Technical University of Crete (TUC), founded in 1977, is a Greek academic institution that educates engineers in a broad range of scientific and technological activities. Over the years, TUC has established itself as an internationally acclaimed research centre and currently its five departments (Architecture, Production and Management, Electrical and Electronic, Environmental as well as Mineral Resources Engineering) employ a total of 900 people, while roughly 3000 undergraduate and 900 postgraduate students attend its courses. TUC is very active is research and innovation activities and this is justified by the quality of the research results and the number of research projects implemented in its laboratories, including several Life and H2020 projects. The involved laboratory of TUC in the project is the Laboratory of Waste Management and Soil Decontamination, https://www.mred.tuc.gr/index.php?id=4250, of the Department of Mineral Resources Engineering. The Laboratory has participated over the last years as co-ordinator or partner in many relevant projects (including 3 Life projects), funded by the EC and national sources and has published many papers in international peer-reviewed journals pertinent to several agricultural issues such as sustainable development, energy efficiency, water savings, good practices, waste management and valorisation, reduction of environmental footprint, risk analysis, and Life Cycle Analysis of various products.
---
Greek Ministry of Rural Development and Food
 Athens, Greece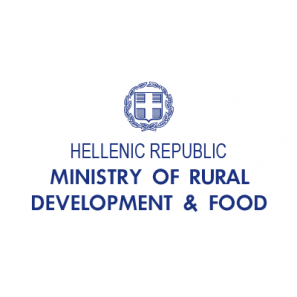 The Ministry of Rural Development and Food is responsible for issues relating to agricultural and livestock production and processing of agricultural products. The Ministry operates a Climate Change and Waste Management Department (CCWM), which participates in the project and, among other things, has the responsibility both for adapting the Greek agricultural sector to climate change and for mitigating climate change in the sense of reducing greenhouse gas emissions from agricultural activity. As such, it is the body that will ensure the integration of the greenhouse gas emission monitoring system into Greek reality, the coordination of public service providers in order to extend the system to the Greek territory and will provide incentives for farmers to use it. The department is also responsible for the development and promotion to the competent Greek authorities of legislative proposals relating to the subjects it handles.
---
Green Projects, S.A
 Atene, Greece

Green Projects SA analyses and develops integrated software systems supporting the implementation of complex multi-sided operations by using cutting edge approaches and technologies. From 2013 the company is focused on developing software platforms and IoT applications in the field of agriculture. Since its foundation, Green Projects SA follows a strategy based on development and advanced technology adoption, expertise acquisition and successful implementation to real economy. The company's steady growth, reliability and consistency to clients and collaborators such as the company's expertise in the field, have consolidated its firm and position and have obtained an important future role in the fields it operates. Given the specific experience of Green Projects SA in designing and developing complex ICT systems, its team of experts may effectively lead both the designing and the implementation of the Telemetry System and of the necessary devices for data acquisition from the pilot fields of ClimaMED.
---
ENVITECH, SME
 Paralimni, Cyprus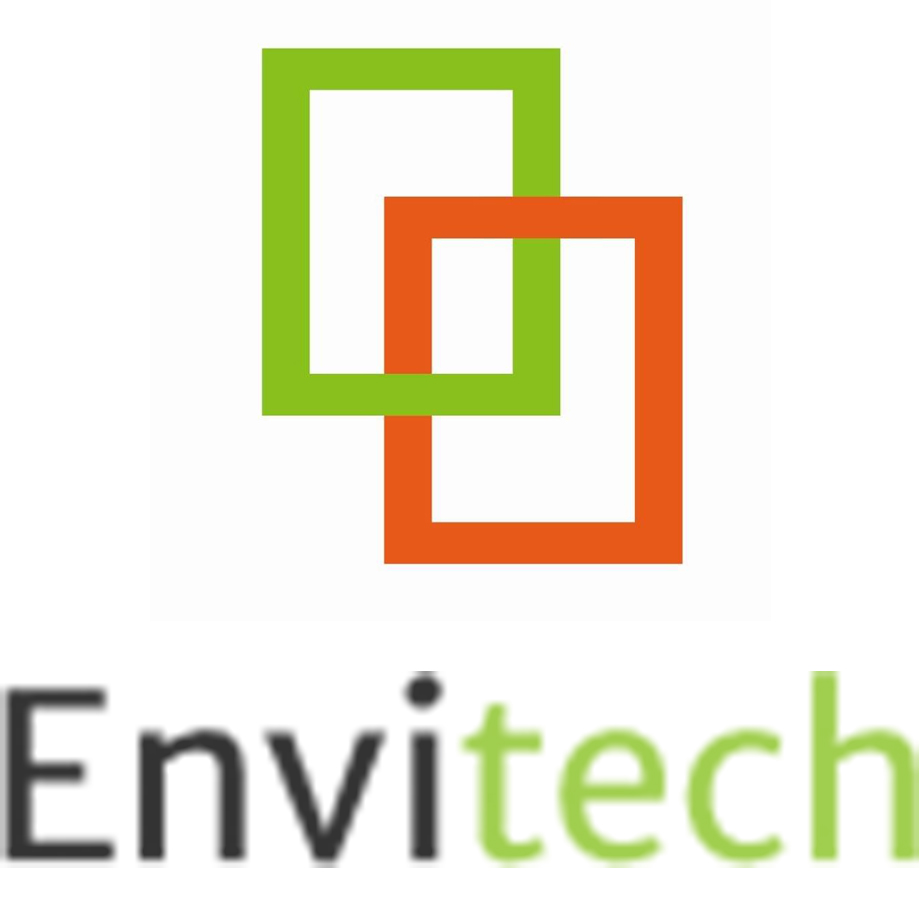 ENVITECH offers high quality services in designing and applying environmental systems for environmental protection. ENVITECH is divided in 5 departments (a) Department of Research and Development, (b) Department of Environmental Management and Sustainable Development, Strategic Plans, (c) Department of Facilities Plan, Industrial Design, (d) Department of Quality Control & Human Resource (e) Department of Economics and Grand's (Funds). The team of expert includes chemical engineers, mechanical, environmental, biologists, business administration. Our cooperation does include Universities, Organizations and Research Centers in EU and around the world. The researchers of ENVITECH have participated in more than 70 research programs over the last 15 years (Eurostars, Interreg, Twining, LIFE, National and Industrial research projects and in several others), most of them EU funded. ENVITECH's main objective is that acts as a general consulting firm offering customized services to public sector and commercial clients with focus, but not limited on, European Union funding sources and programmes; project design and implementation, environmental consulting, development of Strategic Plans, environmental education and public awareness campaigns. Another objective relates to International projects and partnerships, which act as a focal point of a network of national and international, authorities, companies and experts where the strategic target is to utilize the funding opportunities in Cyprus and the countries close to Cyprus. Through its strategic alliance with a number of national and international companies and collaboration with more than 40 independent consultants located in the EU and other countries. The operation of ENVITECH and the management of the projects that undertakes are based on a contemporary Project Management system and on a Quality Assurance system according to certified ISO 9001:2008, ensuring the highest quality standards.
---
University Miguel Hernández de Elche
 Elche, Spain

The Miguel Hernández University of Elche (UMH) was established in 1996 and is dynamic public University located in southeast Spain, an area of high economic and business potential. UMH has 4 campuses and 75 buildings. The UMH has 9 faculties, offers 25 bachelor's, 44 master's, and 16 PhD programs. The UMH position within the productivity research ranking in Spain is 3rd out of 48 public universities. The Uni operates a Research Transfer Office (OTRI) which has a long tradition in European Projects Management, acts as the University's primary source of guidance and support for those engaging, or wishing to engage, in research activity at the European level. The OTRI helps researchers of the UMH with the administering of EU funded Research projects. The UMH group from the Department of Agrochemistry and Environment has a high potential in research and excellence. The professional qualifications of the department researchers are not only solid but they are also diverse and overall, multidisciplinary. The areas in which the researchers are specialised include use of waste for improving soils and the relations with environment and climate change.
---
Centro di Sperimentazione e Assistenza Agricola
 Savona, Italy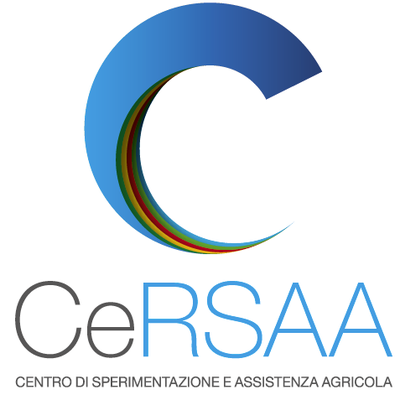 The Centre for Agricultural Experimentation and Assistance (Ce.R.S.A.A.) is a special agency of the Chamber of Commerce, Industry, Handicraft and Agriculture of Savona. The staff is composed by 15 researchers and technicians having different expertise ranging from agronomy to plant pathology, from biology to environmental engineering, from economics to chemistry. Two laboratories are involved in analysis mainly on plant pathogens, microbiological contaminants and abiotic stress of vegetables, ornamentals and perennials. Services are offered to technicians, farmers private and public companies mostly working in horticultural and agro-industrial sector. Moreover Ce.R.S.A.A. has at its availability climatic chambers, glasshouses, plastic houses and open fields addressed to research and demonstration trials an area of 50,000 m2 on the whole. Ce.R.S.A.A. has been involved as coordinator or partner in research and demonstrative projects funded at different level (regional, national and European) focused on environmentally friendly control strategies of plant pathogens, soil disinfestation techniques, management and disease control of ornamental and vegetable crops, water recycling in soilless cultivation, re-use and valorization of agricultural wastes and by-products, reduction of dosage of fertilizers, improvement of quality of substrates for potted plants, evaluation of new ornamental species and cultivars, renewable energy sources for agricultural applications. In the last years, more than 50 national and European projects were carried out with strong attention to result extension. Finally Ce.R.S.A.A. it is active in the dissemination of the outcomes of its activities through publications in scientific and technical journals (more than 600 in 40 years), courses and workshops and participating to national and international congresses.