Greece
ClimaMED implements its activities at fifteen pilot fields throughout Greece aiming to include all possible different climatic conditions and different Mediterranean crops of high importance for the national and Mediterranean economy, i.e., 
Olive orchards, in Crete, Peloponnese and Macedonia
Pistachio orchards, in Aegina island, Fthiotida and Macedonia
Vegetables, in Crete, Peloponnese and Central Greece
Cereals, in Central Greece, Ionian Islands and Peloponnese
Grapes, in Crete, Central Greece, and Ionian Islands
Click here to find out more about the pilot fields of ClimaMED in Greece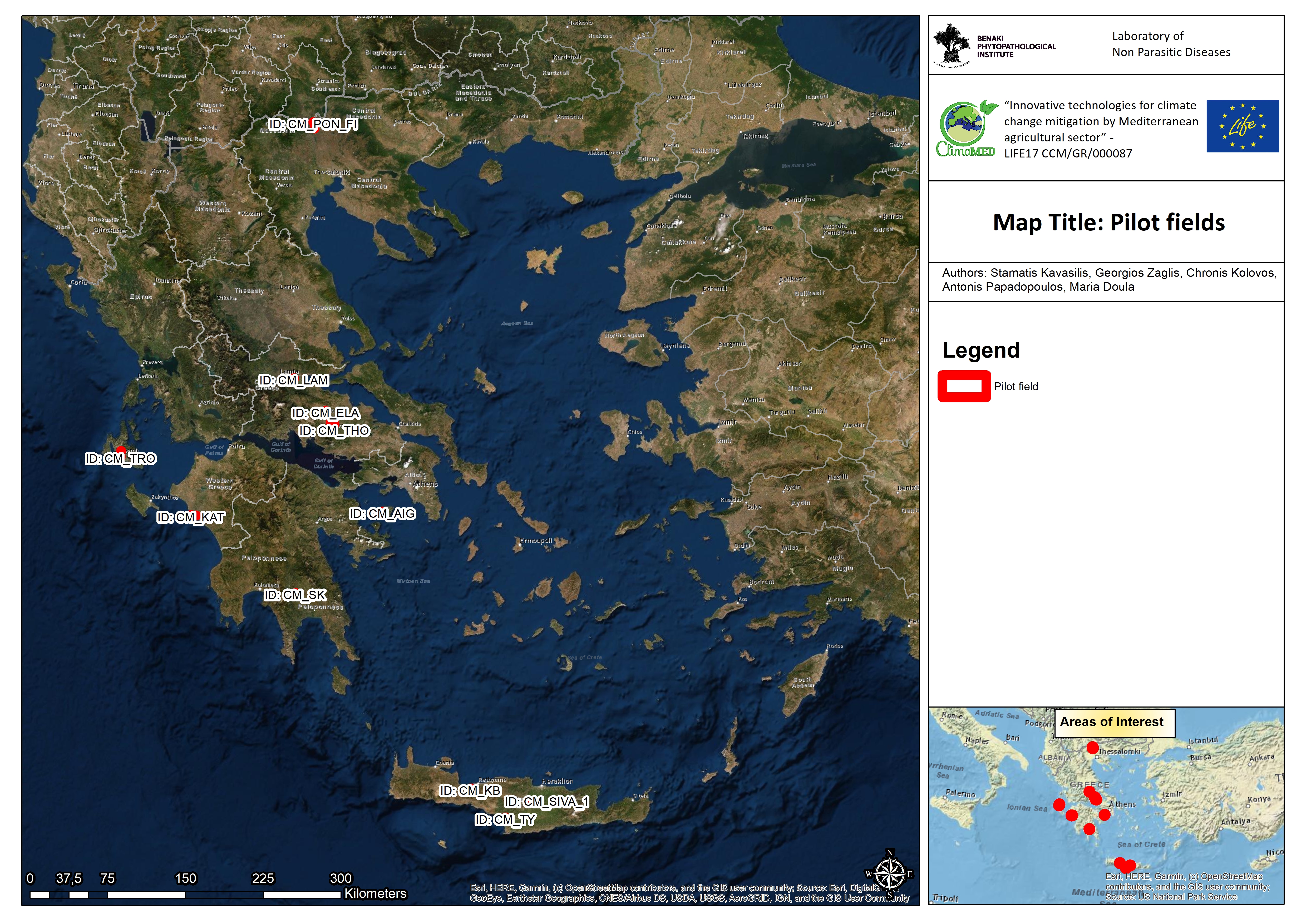 Italy
ClimaMED will be implemented in two pilot areas in Italy. In specific, two LIDAR devices will be installed, one in an olive orchard and one in a port.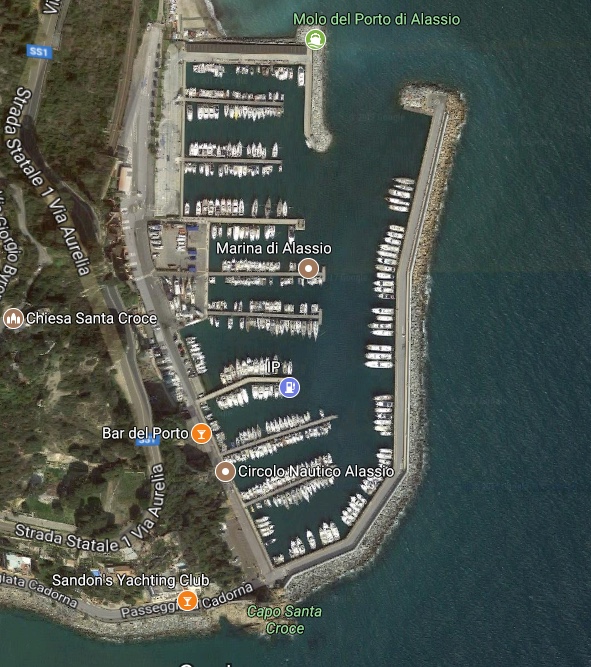 Alassio harbour: This touristic port is located in the municipality of Alassio, Savona province - Western part of Liguria Region. The total surface of the port is around 90.000 m2. It has 550 boat slots, for boats spanning from 5 to 30 m length. It can host boats till 35 m in transit and having a maximum draught of 2,80 m.  It 's 11 years that the port is awarded with the "Bandiera blu" (blue flag) by FEE (Foundation for Environmental Education) for the characteristics of docking and the level of services the port is provided.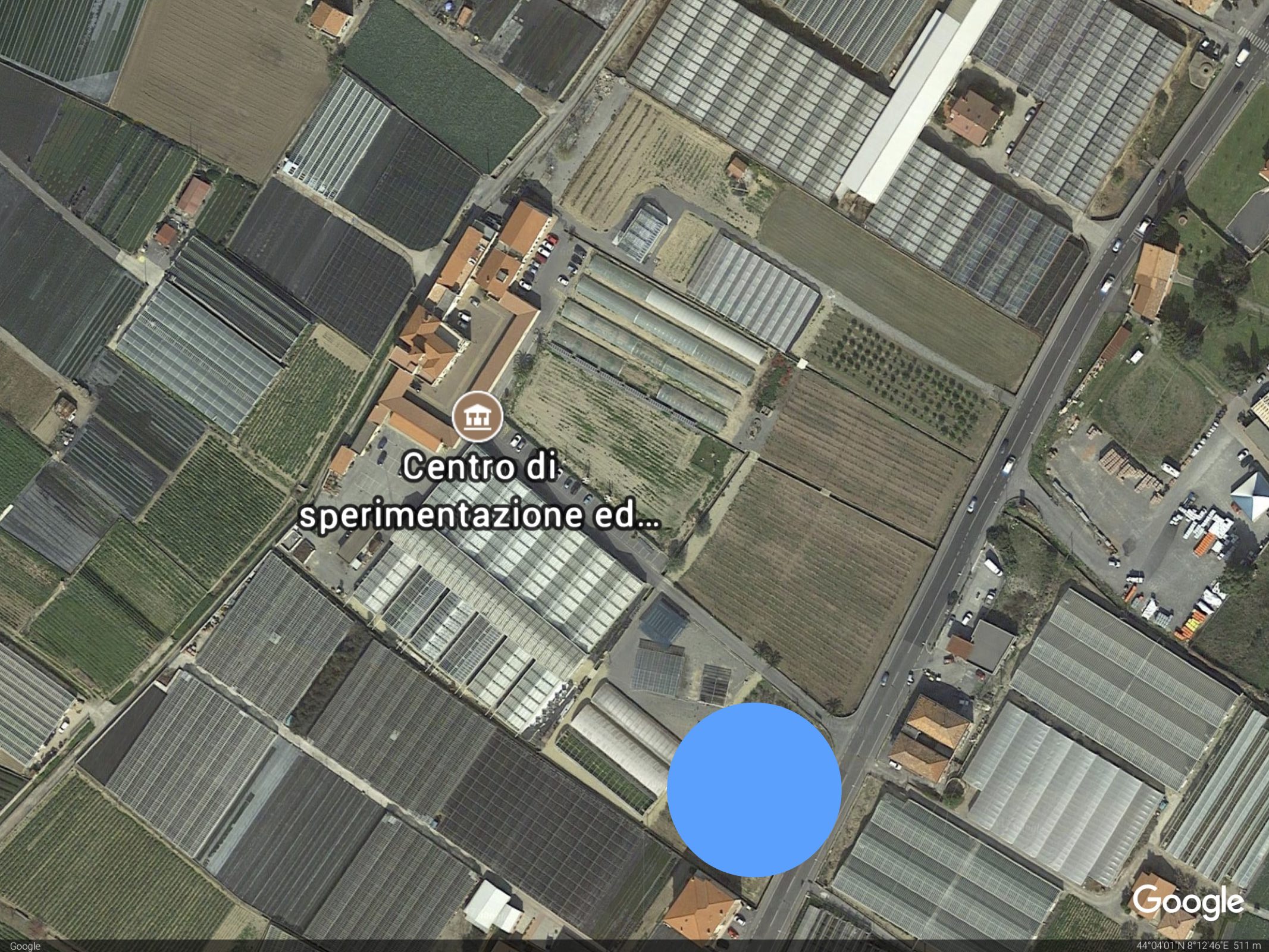 The olive orchard: Is an 10-years-old, of 200 olive trees orchard, where three different local varieties are cultivated. The orchard is of 1.500 m2, is located at CERSAA's premises in Albenga, Savona and belongs to the institution.
Spain
The project will be implemented in two pilot areas in Spain. In specific, two LIDAR devices will be installed at an agricultural area and one at the UMH campus.
The agricultural area: It's the huge agricultural area "Carrisars d'Elx", where pomegranate and other horticultural crops are cultivated. This site is chosen due to its importance; the area is under a protected designation of origin.
UMH campus: The University Miguel Hernández of Elche has five campus. The main campus is located in the city of Elche and is larger than  80 ha. The number of main buildings are twenty-five and the people working and studying in the Campus are around 10.000.
Cyprus
Two devices will be also installed in Cyprus, i.e. in a cow farm and at public area with forest trees.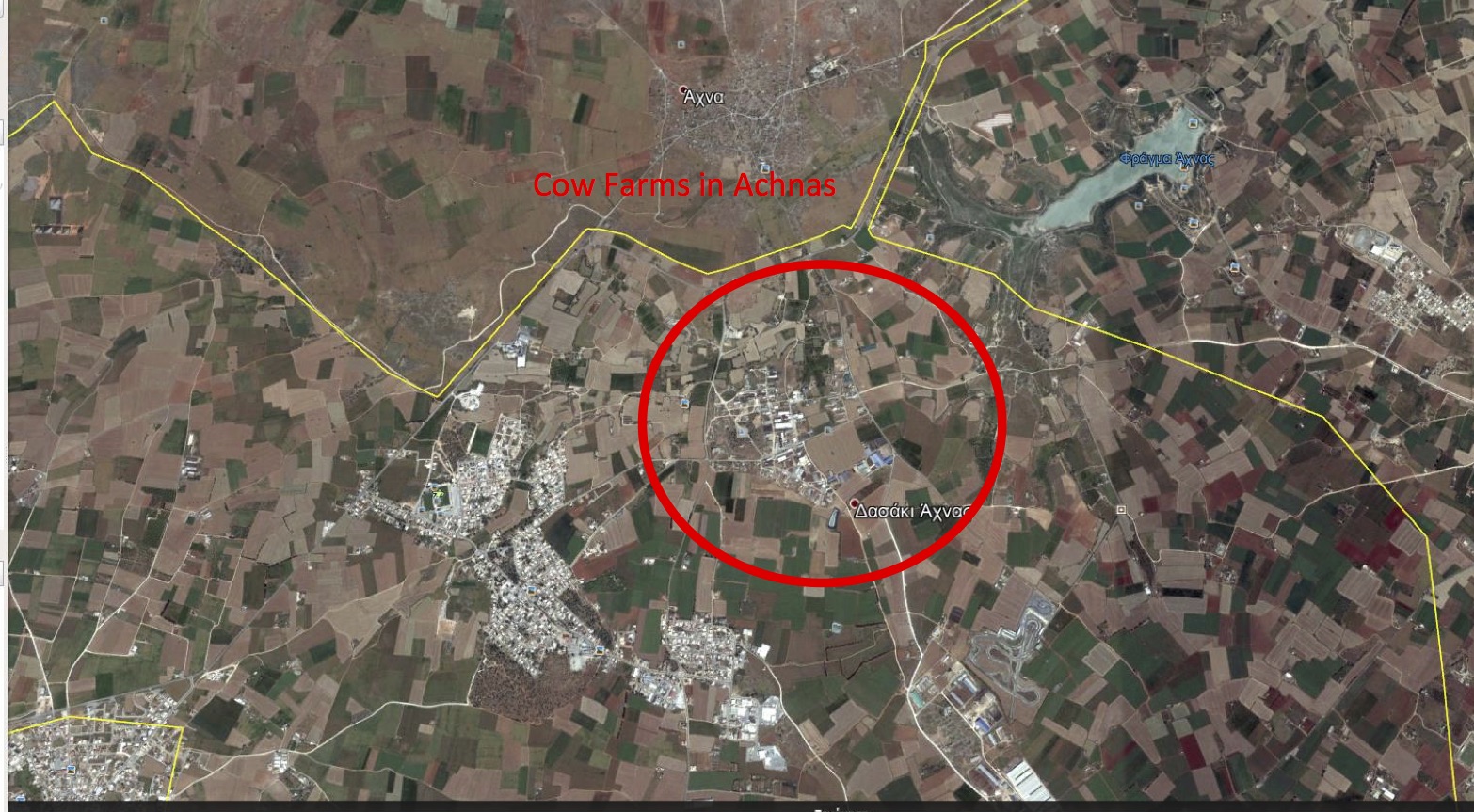 The cow farm: is located in the Municipality of Achans. The unit has approximately 200 animals, most of which are dairy cows. The covered area of the farm is approximately 3000 m2 and consists from the main building where cows are kept, storage areas and a milk making area. The total uncovered area of the farm in more than 5000 m2.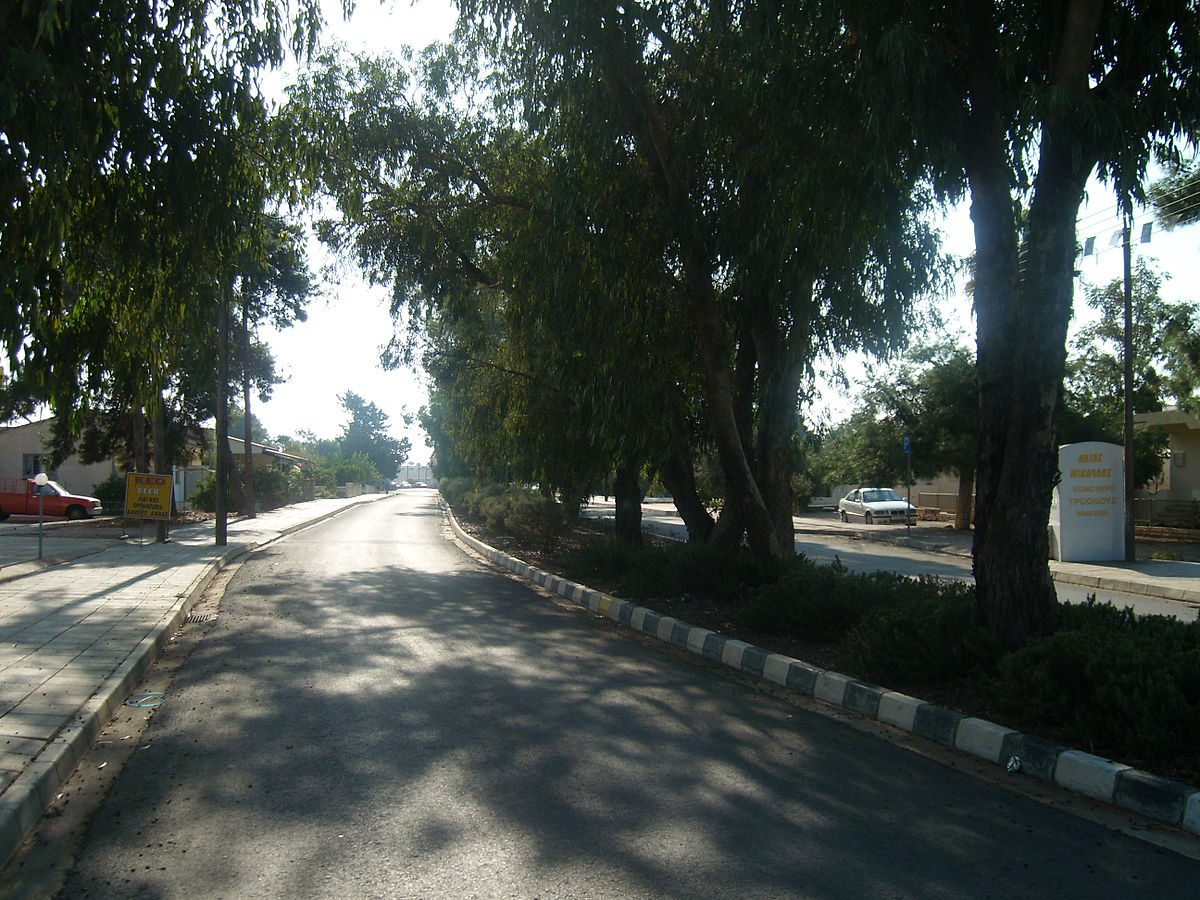 The public area: is an area with forest trees, located to Sotira Municipality, which is characterized by typical local flora and fauna.